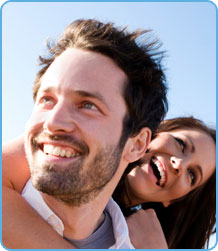 Editor's Rating (3.5/5 stars)

Dalinex is a liquid herbal remedy that claims to be able to reduce the frequency and severity of herpes outbreaks, including cold sores. We have reviewed Dalinex and evaluated the evidence behind it. Is it all it is made out to be or is it a scam?
For a complete review of Dalinex, its claims, the evidence behind it and where to buy it at the best possible price read here…
What is it for?
The product is a nutrient and herbal formulation designed to reduce the severity and frequency of herpes outbreaks, either oral (cold sores) or genital. The manufacturer does not recommend that the product be used by pregnant or breastfeeding women due to the strength of the product. They do not specify whether the product can be used on children.
What Dalinex is not.
Dalinex is not a cure for herpes. There is no cure for herpes. It is a product to help you manage the condition.
How does it work?
Research has shown that there are many herbs, vitamins and amino acids that have antiviral properties and according to the products website it contains many of these. According to the research taking these is likely to reduce the duration and severity of attacks. The manufacturer reports that the product contains the following:
St John's Wort
Pelargonium
L-Lysine
Lemon Balm (Melissa)
Olive Leaf
Echinacea
Vitamin A
Licorice Extract
Interestingly the manufacturer has not included any research references on the product site unlike many other products including Herdox. They also do not specify exact amounts of each ingredient in the product on the site. This makes it difficult to evaluate their claim that the product is "the most complete combination of potent and effective organic elements and immunity boosting ingredients known…". This does not mean it is not the case, just that we are unable to evaluate the claim.
Dalinex also contain many general immune boosting herbs which are absent in other formulas we have evaluated. The echinacea is one of these. Licorice extract is thought to have an adrenal supporting role (helping people cope with stress) according to traditional herbal remedies.
Unfortunately there do not appear to be any clinical studies on the product itself.
User Reviews.
"My gfriend [sic] swears by it. With all the stress of her job and more than often outbreaks she has seen virtually none of that recently.
Highly recommended."
User #145106 curezone.com/forums
Advantages
A liquid formula which makes it easier to take for those that find tablets difficult
A natural remedy for herpes made from herbal extracts, vitamins and amino acids.
Good levels of scientific support for the ingredients
Cons
Actual ingredient levels are not provided by the manufacturer
It would be nice to see clinical trials of the product itself, not just the ingredients.
Where to Buy It
Dalinex can be purchased directly from the manufacturer online at their website www.dalinex.com. One of the advantages of buying direct from the manufacturer is the 60 day guarantee provided by them, where you can obtain a refund if you are not satisfied with the product.
Purchasing Dalinex from Outside of the US
Dalinex is shipped by the maker to overseas locations. The product website gives details of overseas shipping charges. Like most products purchased overseas, there may be customs and import duties charged by your country. To purchase from outside the USA click here.
Our Conclusions
Dalinex is a product with good scientific support for its ingredients in treating herpes outbreaks, however there are no clinical trials of the product itself. User reviews online are limited but supportive. Buying Dalinex from the manufacturer gives a 60 day guarantee. This is less than some other products but should give enough time to evaluate the product's effectiveness.
Overall we feel this product is likely to be an effective aid in managing herpes outbreaks, but the lack of detailed information about the exact dosage amounts of the ingredients means we can only give the product 3.5 out of 5 stars.
Click Here To Order Dalinex Online At The Best Possible Price
Disclosure: We are a professional review site that receives compensation from the companies whose products we review. We review each product thoroughly and give recommendations to only the products we feel are the best. We are independently owned and the opinions expressed here are our own.
The facts contained in this article are drawn from our research on forums, message boards, blogs and the manufacturers own site. While we seek to ensure that the information contained herein is accurate, we cannot be held liable for any inaccuracies. Consumers should do their own research before deciding on any course of action.
Nothing on this site should be construed as offering medical or professional advice. Consumers should always consult a qualified health professional for advice in the first instance.





Share and Enjoy